About
Raheja Vistas Elite
Presenting Raheja Vistas Elite – our final and the most magnificent endeavour in Raheja Vistas. It is truly a Gem of the East that redefines exclusivity with a host of impressive features. What sets it a class apart is that every facet, right from the bay windows to ready clubhouse, from world-class amenities to spacious balconies is crafted to please the connoisseurs of fine living. Bask in the mesmerising dual views of the central landscape and the city; experience the bliss of indulging in an unmatched lifestyle, and take pride in owning a true Gem. Nacharam just got its finest development. And here is where you truly belong.

2 BHK at ₹73L* & 3 BHK at ₹97L*

Download Brochure
Meticulously crafted homes
Highlights


IGBC certified green homes
Spacious homes with sprawling balconies

Near Habsiguda metro station

Planned clubhouse with state of the art amenities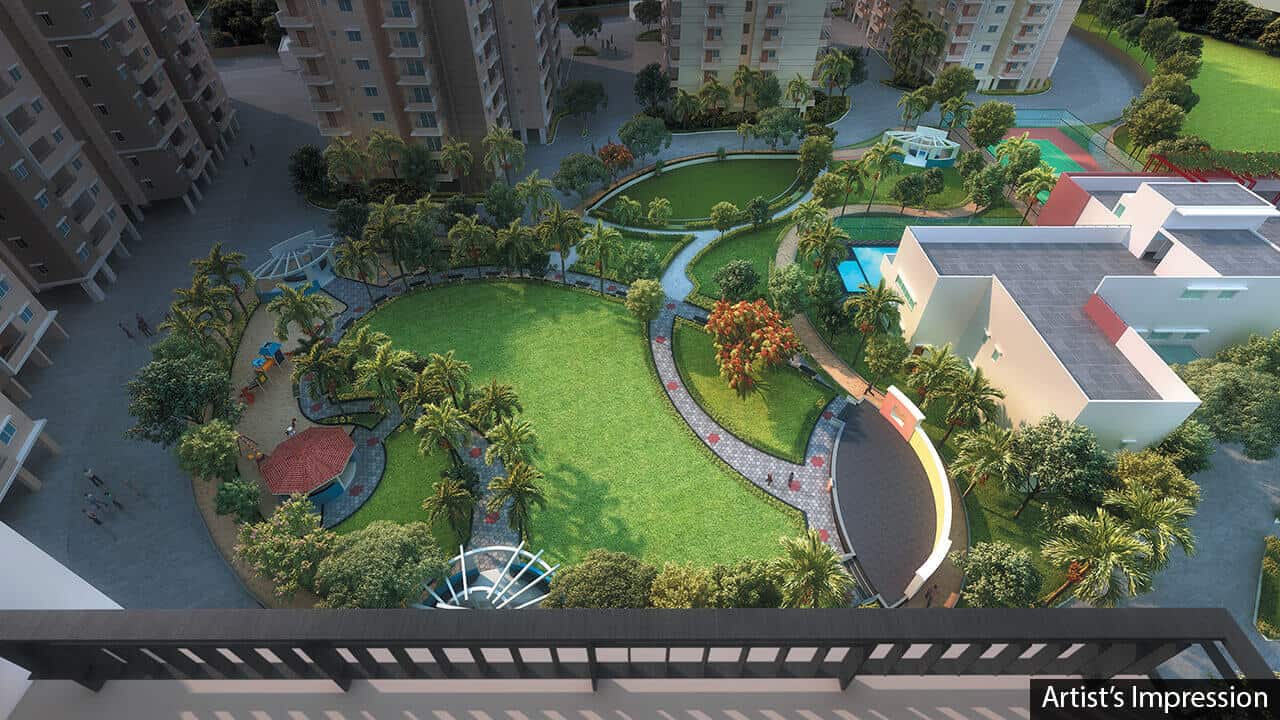 Live an indulgent life
Amenities
Often, it is the bird's eye view that adds a different dimension to the world around and makes it look even more gorgeous. When you live on a high, you not just make a statement, but live your life to the fullest with the benefits that come along with it. Feel refreshed with breezy mornings, befriend the clouds, and be enchanted with the glorious evenings. After all, not everyone is fortunate enough to experience the pinnacle of luxury.


Multi-level Ready Clubhouse












Take a glance and imagine how your life will be at Raheja Elite
Gallery
Nothing is out of reach
Nearby Locations
Nacharam began its story as an industrial corridor known for its IT and ITEs companies. Today it has become a preferred residential destination and a suburb with tremendous potential for growth over the coming years.

Connectivity:
1 to 2 kms
DPS School | ESI Hospital | Vyjayanthi Cinema | Prasad Hospital
3 to 4 kms
RBM Hospital | IICT | Habsiguda Metro Station | Paradise Mall
5 kms
Rajagiri Hospital | SIIS Hospital | NGRI | Sanghi Vidya Niketan | CS Shopping Mall
6 to 7 kms
Spark Hospital | Marigold Resort | TSRTC Hospital | VC's Lounge | Osmania University | Rajiv Gandhi International Cricket Stadium | Playstation Sports Lounge
8 to 11 kms
Upper Class Lounge | CMR Shopping Mall | EFL University
Why Buy 2 BHK Flats in Hyderabad OR 3 BHK Flats in Hyderabad by K Raheja Corp:
Hyderabad, the land of beautiful Indian heritage, has had its real estate sector the busiest these past years. For people looking for 2 BHK flats for sale in Hyderabad or 3 BHK in Hyderabad, it is one of the most favourable destinations with being the most favourable destination for BFSI, global IT/ITeS, biotechnology and pharma companies in India. Combined with excellent infrastructures and cosmopolitan culture, the real estate sector for 2 BHK homes & 3 BHK homes is booming in Hyderabad city. 
The Hyderabad government has always been one step ahead in developing favourable state policies and stately infrastructures like educational institutes, healthcare facilities, and well-connected roads and entertainment avenues like shopping malls, multiplexes and parks for the citizens.
Nestled in the heart of Nacharam is a one-of-a-kind gated residential society "Raheja Vistas", where you get the best of premium living. Enjoy your life to its core in our premium 2 BHK flat & 3 BHK flat in Hyderabad, coming with spacious balconies and abundant amenities. This detail-oriented community is already home to 300+ happy families. Coming adorned with an array of lifestyle amenities, the grand clubhouse is what surely uplifts your life and brings you and your family closer to a cherishable living experience. Thanks to the plethora of options available at the clubhouse hand-picked for your ultimate pleasure. With amenities like a state-of-the-art gymnasium, yoga room, a sprawling terrace and other indoor games, your hunt for comfort will surely end.
Note: Raheja Vistas Elite (proposed to comprise of 3 towers) is a separate phase of residential development of Raheja Vistas. Raheja Vistas Elite – Tower G and Tower H ("Real Estate Project/s") are proposed to be constructed as a separate phases of development of "Raheja Vistas Elite" by Promoter/Developer, Paradigm Logistics & Distribution Private Limited (a 'K. Raheja Corp Group' Co), registered via TSRERA registration number P02200003151 (Tower G) and P02200003083 (Tower H) respectively, and available on the website http://rerait.telangana.gov.in under registered projects. List of standard offerings, amenities and other details are available for verification at site. Intending purchaser/s are requested to verify all the details before acting in any manner with respect to Real Estate Project/s.
"Raheja Vistas Elite" by Promoter/Developer, Paradigm Logistics & Distribution Private Limited (a 'K. Raheja Corp Group' Co), registered via TSRERA registration number P02200003087, and available on the website http://rerait.telangana.gov.in
Raheja Vistas – Tower D, Tower E and Tower F ("Real Estate Project") is part of and a separate phase of development of "Raheja Vistas", being constructed by Promoter/Developer, Paradigm Logistics & Distribution Private Limited (a 'K. Raheja Corp Group' Co), registered via TSRERA registration number P02200000021 and is available on the website http://rerait.telangana.gov.in under registered projects. The images featured herein are illustrative images for representational purposes only. The landmarks indicated on the map may be subject to change and, such change will not be within our control. The dimensions of the apartment mentioned on the typical floor plan are as per the plans approved by the TSIICL. The furniture and fixtures depicted on the typical floor plan (save and except sanitary fittings as may be agreed to be provided) are not part of the standard offerings and are purely illustrative. List of standard offerings, amenities and other details are available for verification at site. Intending purchasers are requested to verify all details before acting in any manner with respect to Real Estate Project. This offer is valid only on RTMI inventory in towers E and F. *T&C Apply
Address:
Plot No. 127 A, IDA Nacharam, Uppal Mandal, No. 12, Nacharam – Mallapur Road, Industrial Development Area, Nacharam, Hyderabad, Telangana – 500076