About – Raheja Viva
Plots in Pune | Villas in Pune – Raheja Viva
Raheja Viva is the most sought after development in West Pune for Plots and Villas
Looking to buy villas in Pune/ plots in Pune? "Raheja Viva" presents excellent investment opportunities through different configuration plots & villas for home buyers in Pune. Strategically situated in west Pune at paud road with close proximity to Bavdhan & Chandni Chowk, Raheja Viva is a development of villa, plots, independent villas, twin villas and townhouses. The development takes pride in its signature club that offers you a club-class lifestyle, its plethora of lavish indulgences, and of course, the picturesque environs that leave you spellbound. Low density homes at Raheja Viva offers 360 degree views of Sahyadri hills, 3 degree cooler temperature*, 94% cleaner air* and 47% less noise* compared to urban pockets of Pune.
Pune is a city that has always been known for its industrial and educational development. Pune over the past few decades has emerged as an established IT Hub which has led to a major employment opportunity. Pune is a city where progress never stops and opportunities always abound. Pune is ranked amongst top 12 happiest cities in India by TOI. There is also a massive growth in it's real estate sector. Since Mumbai is getting overcrowded, most people are opting to buy villas and plots in Pune as it is a good investment scheme. Be it villas in Pune or plots in Pune, both are a good investment to dive into as you get a better value in the long run. Active government discussions on Hyper loop which would also connect Mumbai in a short span of time. At Raheja Viva, the RERA approved NA residential plots are spread across acres of land with good infrastructure support by K Raheja Corp.
Villas & Plots in Pune by K Raheja Corp homes come with world class amenities such as:
An Infinity Swimming Pool overlooking Sahyadri hills, Daycare Centre, Huge Multipurpose Cricket ground, An Outdoor Jacuzzi, A Cards Room, A fully equipped Gymnasium, Indoor Squash Court and Badminton Court & much more.
Not only that, you can get a spacious Villa in Pune which is less than the cost of 2 BHK flat in Mumbai. Located strategically on Paud Road you can enjoy seamless connectivity. The property provides quick access to the Hinjewadi IT Park, Pune-Mumbai Express- Way, and luxury resorts and spas. Paud Road also provides great access to public transport, schools, hospitals, and entertainment as it is one of Pune's prime locations. If you are someone looking out for villa or plot in Pune to live in grandeur while staying in touch with nature, paud road is a promising, fast-growing suburb located along the western border of Pune city in Maharashtra. Paud road is the preferred destination for natural green living and is in close vicinity to Kothrud, Hinjewadi and Baner IT hubs.
Find yourself engulfed in nature as it leaves you spellbound with its abundant beauty & astounds you with its natural bounty. Go on hikes with your family or enjoy Sunday brunches in the comfort of your property.. At Raheja Viva, you can experience the best of what nature has to offer. With plots for sale in Pune, book your villas, plots in Pune at Raheja Viva today and upgrade to a lifestyle that describes you.

Townhouses, Twin Villas, Independent Villas and Palatial Plots

Download Brochure
Live a wondrous life
Highlights
15 mins from Chandani Chowk
Over 2400 trees of 60+ species

40,000 sq.ft State-of-art Clubhouse

Gated Community of 45 + Families

Ready to experience signature club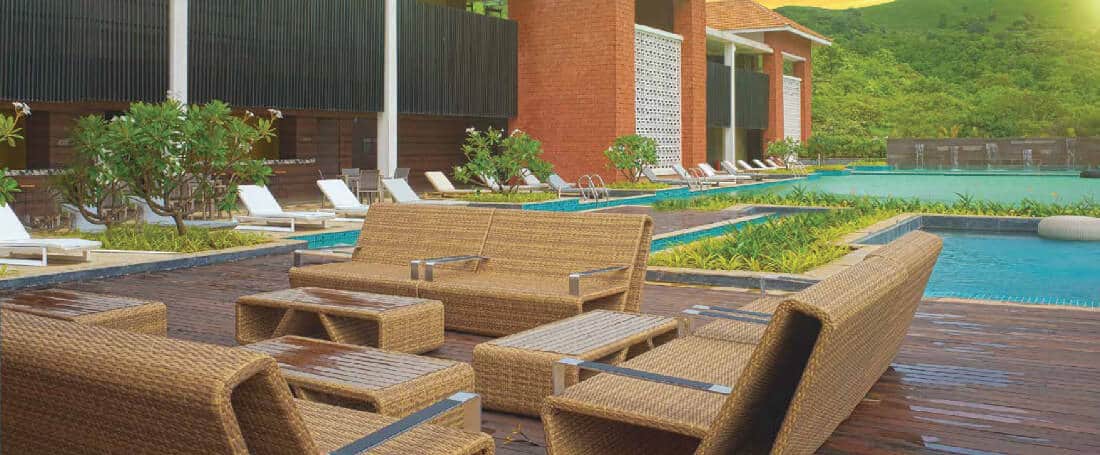 Discover undefinable pleasure
Amenities
Limitless possibilities set against the backdrop of mesmerising natural beauty and one-of-a-kind leisure experiences. The amenities are designed to elevate an already exemplary lifestyle and bring unimaginable pleasure to your life. What happens when a plethora of amenities come together in an exceptional setting? A lifestyle that surpasses your every expectation.




























Stay connected yet secluded
Nearby Locations
Strategically situated near Chandani Chowk, Raheja Viva not only connects you instantly to the prime locations in and around Pune, but it also keeps you close to your needs and desires.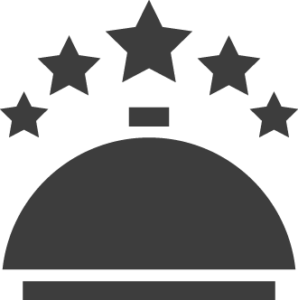 Quick access to Hinjewadi IT Park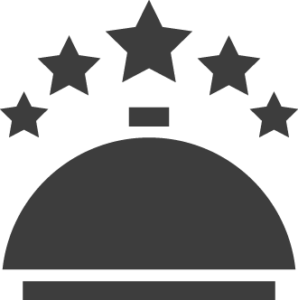 Plush neighbourhood of Aundh and Baner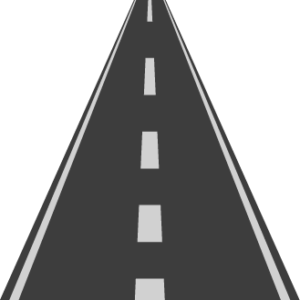 Just 15 min from Kothrud
Near NH4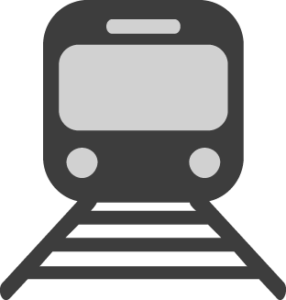 Great connectivity to Pune-Mumbai Expressway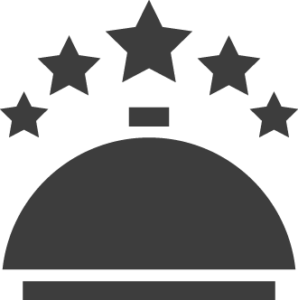 Resorts & hospitals within the radius of a few kms.
Sushil PalIndependent Villa
"The amount of space is one of the key reasons why we chose this property over other options. I have 2 kids and I want them to play and enjoy different aspects of mother nature. This wouldn't be possible without Viva. K Raheja Corp is a renowned name in the industry and that adds lots of value to the property. My wife's office is in Hinjewadi and it hardly takes 30 min to reach her office."
"I frequently visit Mumbai, It is very convenient to take either Chandani chowk or Lavale Road to reach Mumbai. The project is very well placed in terms of location connectivity. For commuting, it is the best option."
Mahesh TripathiTwin Villa
"One of the best parts to live in this facility is no noise, air, and water pollution. Beautiful clubhouse, you will never find such type of clubhouse in the entire Pune city. Team Raheja helped us in every possible way right from the documentation to payment."
Sudhir KulkarniTwin Villa
"Beautiful infrastructure created by K Raheja Corp. This is one of the best locations of Pune with great connectivity to key areas of Pune. At hardly 5 kms, the new metro station is coming up. People here are very cooperative and helpful."
"Every day we have a fantastic view from our house. Low-density population and less heat compared to the city. International level facilities are there in the clubhouse. The infinity pool overlooking the Sahyadri mountains is quite unique, as the swimming pool in other properties is located between the towers. I got a lot of support even after the property possession, I had few modifications and team Raheja was extremely helpful."
Why Buy Villas in Pune OR Plots in Pune by K Raheja Corp
Over the past few years, Pune has levelled up as a favoured destination for real estate investment and there's no stopping to it. With being home to new tech start-ups & home to major IT companies, Pune offers better employment opportunities and a high appreciation rate. From luxury apartments to plots and villas in Pune, you can find everything that fits your needs.
If you are someone looking out for plots in Pune OR villas in Pune to live in grandeur while staying in touch with nature, Raheja Viva by K Raheja Corp is the ultimate project to settle at. Raheja Viva is an exquisite destination nestled in the Sahyadris with infinite views of the mountains & vast open spaces caressed by nature, bursting with life and colours. Spread across lush acres, Here, you can venture into limitless possibilities set against the backdrop of mesmerising natural beauty and one-of-a-kind leisure experiences. The amenities offered in these villas for sale in Pune are designed to elevate an already exemplary lifestyle and bring unimaginable pleasure to your life. With the best of modern conveniences nearby, you can not only live lavishly but comfortably at these villas. The grandiose of life and the purity of nature is the perfect amalgamation for an eternally tranquil and stress-free life.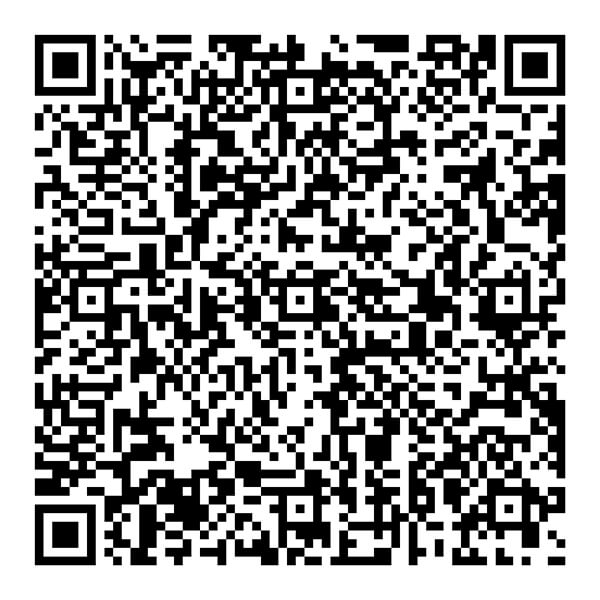 Note: Plot No.B-01 to B-21, Plot No. 7, Plot No. 8 and Plot No. 10 ("Real Estate Project") are parts of and separate phases of development of Viva and are being constructed by Promoter / Developer, Pact Real Estate Private Limited (a 'K. Raheja Corp Group' Co.), registered via MahaRERA registration number P52100001800, P52100002681, P52100002113 and P52100002702 respectively and are available on the website https://maharera.mahaonline.gov.in under registered projects. The plans, designs, images renders, specifications, dimensions, facilities and other details are artistic impressions and stock images and are purely for illustrative and representational purposes and indicative in nature. The furniture, fixtures and features depicted in the images (save and except fittings and features as may be agreed to be provided under the registered agreement for sale to be executed between the respective KRC company and party/ies) are only indicative and illustrative in nature and do not form part of the offering. List of standard offerings, amenities and other details are available for verification at site. Intending purchasers are requested to verify all details before acting in any manner. The Real Estate Project is financed by Jammu & Kashmir Bank details of which are uploaded and will be updated on MahaRERA website from time to time, subvention scheme, if applicable, for a limited period only. Locations/Landmarks mentioned above are as per their presence in and around the project site in 2020. Promoter/Developer makes no representation regarding existence/continuity of existence of any locations/landmarks shown above. These landmarks/locations may be subject to change from time to time and the Promoter/Developer has no control over the same. The distances mentioned are as per Google maps and are approximate. *Terms and Conditions Apply
Address:
Raheja Viva Sales Office, Survey No. 273, Paud Road, Pune, Maharashtra – 411042